Your Activated Charcoal Stories 2014-1
Ulcerated Leg
Here is a quick summary of our experience with charcoal packs. 
In spring of 2012 I had a sore on my leg that was causing me problems. I had just lined up everything for the construction of a large barn being built on my property. The day before starting the barn, the sore had caused the calf of my leg to swell to twice the size after working outside that morning. There was a lot of pain as well. I tried to make an immediate appointment with my naturopathic doctor and it was his afternoon off. I could not reach him at home so my companion looked up possible natural remedies on the internet. And she came to the Charcoal House website, along with other sites talking about the charcoal poultice. We had enough charcoal and ground flax for one treatment. It helped with the pain in about 20 min. This was an open wound. When we took the patch off in the morning, the swelling was considerably less. We put in for an order to be overnighted, and got some capsules from the local heath food store. We continued the treatment, normally once a day at night, because I work outdoors daily.

After the first week of the poultice, when I would remove the poultice and wash the area, by the time I walked to the couch 10 ft away, the area would be draining. Literally pouring out of the skin. It appeared like there was a draining of clear toxins, I'd guess maybe 1/2 cup or so at a time. This continued for 2-3 weeks. I continued this treatment nightly for 4 months. The leg looked ragged, but the pain would be relieved with each treatment, and being 71 at the time, and a life including several not-so-healthy vices, I figured I had some toxins to get out. After the fourth month, I'd gone to the VA for an annual check up.

They saw the leg, and immediately went into a sort of 'panic mode' and started lining up tests, everything from detailed blood, to a nuclear bone scan, and immediate powerful antibiotics, and I refused the pain medication… they were amazed the pain was under control. They confirmed it was an ulcerated leg. Within 1 month I was sitting in the Orthopedic Surgeons office. The doctor had all of the results of the tests there. He went back and forth from my leg (rubbing it feeling for fever and problems) to reviewing the test results. After about 1/2 hour of this, he settled before us looking quite bewildered. He stated that the test showed there was absolutely no problem with the leg. (Again the leg still looked bad) He could find nothing at all wrong with it. He looked at us, again bewildered. I told him of our treatment, and he asked 'did a lot of stuff come out of it', and we kind of grimaced, and said " a lot of stuff came out." He gave me a clean bill of health, stated no antibiotics or anything was needed. For a while the skin peeled. Layer after layer. I still put on a poultice when itching occurs every so often.

Amazing! Thank you good people! And thank you K and D, for all you do! You are helping to make a difference in this world!
Teresa
May 2014
Antidote for Rodent Repellent
Daniel our manager shared this not so uncommon report:

A customer from Virginia called with a story regarding a small rodent repellent. Raccoons and rabbits have been nesting around her house ruining her flowers and getting into her attic!  She was spraying a repellant which according to her, "smells worse than rotting eggs, it stinks to high heaven."  A gust of wind blew the repellent all over her hands and arms. She had previously placed an order for our Pure Non Scents® and knew how well charcoal removes odor. She remembered the sample of Charcoal Soap we sent along with her Pure Non Scents® and thought she would give that a try for the foul odor. The Supernatural! Charcoal Soap took the foul odor off her skin immediately! She then called us up to get more soap and make sure she has it on hand for any future odor mishaps!  
Daniel
Nebraska
May 2014
Mysterious Swollen Eye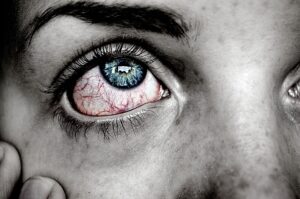 My son, Andrew, (15 years old) woke up on a Sunday morning with his eye swollen shut. He said that during the night he woke three times to clean off crusted mucus that was keeping his eye cemented shut. In the morning the eye lid on top and bottom was very red and swollen. The eyeball was red with many red lines. The eye was also producing mucus. He wears contacts during the day and so I planned to call the eye doctor on Monday and get an appointment right away. 

That evening I attended the talk on charcoal by John Dinsley at our local library sponsored by Eden Valley [Institute]. During the talk, the eye was mentioned. After the talk I asked Kimberly what I could do for my son's eye when I got home. She made me two charcoal poultices. When I got home, Andrew's eye had healed some already. The swelling was down and he could open his eye about half way. But he was still in pain and the eyeball was still very red with mucus in the corner.

Only a few minutes after I applied the poultice, he said the pain was gone. In the morning after sleeping with the poultice, his eye was no longer swollen, he had no pain and no mucus but the eye ball was still pink. After school he got into the car and said right away that he wanted to apply the other poultice because he was having pain. The eye looked almost completely healed to me even the pink color was almost gone.  He wore the second poultice for a few hours after school which relieve his pain. He then slept with it. By Tuesday morning, his eye was completely healed.   

I don't know if he had some bacteria in his eye from his contact lens, an infection of some sort, a bug bite or something else but I do know that the charcoal almost immediately began to pull out the toxins.  The fact that his pain was almost immediately relieved convinced a 15 year old to wear a paper towel filled with black jelly taped to his head for two nights.
Michelle
Colorado
April 2014
Testimony from 79 year old with Kidney Failure with complications…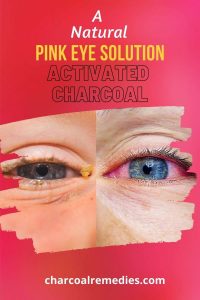 Mr P, a retired engineer, first contacted us October 2013 after some initial success in treating an ongoing problem of itchiness with activated charcoal, which seemed like the tip of the iceberg considering his other health concerns. He decided to log his ongoing experience and recently sent us his latest reports. The following begins his story. Click the link at the bottom for the full story.
My Experience with Activated Charcoal.
"My purpose in sharing my experience with activated charcoal is to serve as a resource for those looking for a truthful, detailed, personal experience with this product, rather than marketing hype. I will attempt to give you my entire story including why I originally tried activated charcoal, my experience with different sources, how it has impacted my health and my honest opinion of the products effectiveness for various conditions.

I am a 79 year old male, height 5′-3", weighing 230 pounds.
Medical problems and health concerns as of mid 2013:
Diabetes type 2.
Kidneys, stage 4, GFR=27 and with a cyst on each kidney.
Heart w/pacemaker and 4 stents.
High blood pressure. 
Walking a few hundred yards causes my heart rate to become unstable.
Lower Back, Needs L4 & L5 Fused.
Prostate is enlarged.
Shoulder with tear in rotator cuff.
Thyroid with 4 nodules.
Gerd/acid reflux and irritable bowel syndrome.
Severe itching and can not take the prescription meds needed due to side effects.
Rosacea.
Acne covering the upper torso.
Gout.
Low testosterone.
90 lbs over weight.
Prescribed medications as of mid 2013.
Insulin, as needed based on testing.
Glimepiride 4mg, 2 per day.
Blood glucose test strips, 3 per day.
Plavix 75mg, 1 per day.
Zocor 80mg, 1 per day in the evening.
Aspirin 81mg, 1 per day.
Benazepril 20mg, 1 per day.
Metoprolol 50mg, 1 per day.
Forosenide 20mg, 2 per day.
Synthroid 50mcg,  1 per day.
Prilosec 20mg, 1 per day.
Allopurinol 100mg, 1 per day.
Finasteride 5mg,  1 per day.
Testosterone shot monthly.
Metronidazole.
Clindamycin Phosp. 
In the summer of 2013, itching, caused by kidney issues, became unbearable. The only relief I could get was sitting under a fan or going outside when there was a breeze. I went to my primary care doctor and tried several different prescription medications. They either did not work or had bad side effects and the itching continued.
 
My primary doctor sent me to a kidney specialist as my GFR was 27. I was also concerned as my GFR had dropped 10 points in 3 years. If it continued to drop at that rate I could be on dialysis within 4 to 6 years. On meeting with the kidney doctor he advised that there was very little I could do except wait it out and go on dialysis. He said that at my age I was not a candidate for a transplant. I guess he thought that he was comforting me by telling me that people live very productive lives while on dialysis. I left his office, got into my car and sat there a few minutes just thinking about what I just been told. The problem was much bigger than just going on dialysis. Those toxins, not being removed from my blood, are damaging my heart and other organs in my body. I thought about how all my life I have had jobs where I had to solve problems that others had failed at. Now, I decided, it is time to solve my problem. I made up my mind right then there that I would solve it, and would begin working on it that very day. I had a lot to learn and not much time to do it.
First, I have to solve the itching problem:
I kept searching for a doctor who might help me. I found an allergist who specialized in itching. He did not have a solution, however, as I was leaving his office he stopped me and said he had recently read an article that talked about taking activated charcoal for itching caused by kidney problems. I thought that might be a real possibility as activated charcoal removes toxins from the digestive system. On the way home I stopped at a drug store. I purchased activated charcoal, a bottle of water and took 2 capsules, as recommended. A few hours later the itching was nearly gone. I started taking 2 capsules twice a day.

It is important to note that I also followed the directions carefully—I ask anyone reading this to do the same.  Warning: Activated Charcoal should not be taken within two hours of taking any prescription meds, over the counter products or vitamins. It will absorb them, destroying the purpose for taking them. It does not affect the natural nutrients in food and the FDA rates Activated Charcoal as Category I—"Safe & Effective".

After about two weeks I was surprised that my acne was disappearing and my rosacea was clearing up. I had been going to a dermatologist for both of these issues and was getting very little help. I was also able to stop taking prilosec for gerd, which I had been taking for several years.

I have been so encouraged by all of the success I have had with my health that I started a diet in October, 2013. 
I am taking their Detox 1600 activated charcoal which is made out of coconut shell. I put one teaspoon of the charcoal into 8 oz. of water and take it twice a day. I drink it though a straw. By putting the straw inside of my front teeth they don't get as black. I then drink another 8 oz. of clear water. Charcoal tends to cause constipation and sticky stools. Drinking plenty of water helps the problem. I try to drink a total of 80 oz. of water each day. I also take a natural fiber supplement. I tried several different brands and the CVS brand works best for me personally. I started taking the charcoal powder on November 1 at a cost of about $5.00 per month.

As of December, I had been able to stop taking blood pressure medication and had stopped taking diabetic insulin and oral medications prior to that. I credit the activated charcoal for correcting my blood pressure. I'm not sure what has corrected my diabetic problem. As my doctor says, "Don't fight it. Just get more weight off so it doesn't come back."  

I have been walking one to two miles a day, six days a week without my pulse rate becoming unstable. This is the first time since my heart problems in 2008 that my pulse rate has been stable when exercising. This has been really exciting for me. Around the 1st of January my back started acting up and I had to reduce my walking to one mile two days a week. By the end of January I decided I had to have back surgery. I had been holding off for a couple of years. Now I am scheduled to have the L4 and L5 fused on April 28, 2014. I'm having my prostate taken care of in early April.

I had my blood tests—this is the first time I've been able to compare blood tests before and after taking activated charcoal.  The results are amazing.  See the following:
Description
Without Charcoal
September 2013
With Charcoal
February 2014
Range
Kidneys                 GFR
27
42
60 or >
Urea Nitrogen      BUN
59
23
7 to 25
Creatinine
2.22
1.55
0.7 to 1.18
Cholesterol
151
105
125 to 200
HDL
29
38
40 or >
Triglycerides
126
92
<150
LDL
97
49
<130
Note:  I was taking 80 mg of Zocor. My Cardiologist has reduced it to 40 mg.
 
As of March 1, 2014 I had lost 30lbs and I have been able stop or adjust the following medications:
Diabetic – Insulin, STOPPED
Diabetic – Glimepiride STOPPED
Diabetic – Blood glucose test strips, 3 per day.  I am testing once a day just in case my diabetes comes back.
Heart – Zocor changed from 80mg to 40mg, 1 per day.
Blood Pressure – Benazepril 20mg, STOPPED
Gird – Prilosec 20mg, STOPPED
Prostate – Finasteride 5mg,  STOPPED
Acne – Metronidazole STOPPED
Rosacea – Clindamycin Phosp STOPPED
I wrote back in October that I was going to solve my kidney problem. I believe that I have done that along with the assistance of others I have met while doing my research. My wife's help in the research (even though she admits now that she did not believe in activated charcoal to begin with) has been invaluable. Now that she has seen my blood tests she believes in the product. I was also fortunate that my primary care doctor was supportive and I owe a great deal to the allergist that first brought activated charcoal to my attention. I am most grateful to the owners and personnel at CharcoalHouse.com who were always there to answer my questions.

Update:
I believe that I can get my GFR closer to 50 which will be better than it has been in 15 years. 
I am now taking 1 teaspoon of activated charcoal three times a day. Next, I am going to put an activated charcoal poultice over my kidneys on my back to try and shrink the cysts on my kidneys. I have heard of several cases where this has been successful. I'm also considering trying to do the same with the nodules on my thyroid. I have little to lose and everything to gain if it works.

My son has studied the area of leaky gut syndrome. After listening to him and reading about it on the internet I believe that I have had the leaky gut syndrome which most likely caused my gerd/acid reflux and irritable bowel syndrome that I've struggled with for several years. The activated charcoal has relieved gerd and irritable bowel syndrome by addressing these symptoms at this time. I firmly believe that the bad bacteria must be addressed and removed from the gut to truly correct the situation. I am starting a program immediately. I'll describe what I'm actually doing after I've studied and have a better understanding of what is required.  

Update:
At this time I am getting ready for a procedure on April 18 to correct my enlarged prostate. The doctor will be using the GreenLight Laser procedure which will let me come home the same day. I should be completely recovered within a week. I hope I am recovered as I go in for my back operation that I discussed earlier on April 28. They are fusing L4 and L5 using a laser minimally invasive procedure. I will have to wear a brace for three months which can only be removed for sleeping and showering. I have had three laser procedures performed previously to relieve pinched nerves. I was warned when I had the last procedure in 2005 that I probably would need to have L4 & L5 fused as they were not stable.

Update:
Today I came down with case of gout in my left big toe. I coated it with the charcoal and ground flaxseed mixture I use in my kidney poultice, wrapped it in a paper towel, put a plastic wrap over it and put on a sock. It's now been three hours and the toe feels good. I am going to leave it wrapped for at least another three hours. After two days the gout is gone. In the past I have had to take medicine that required me to become sick and vomited before I could stop taking it and that medicine was bad for my kidneys. Activated charcoal came through again.

Update:
I've now evaluated the results of the blood test and of my taking the charcoal. My plan was to take the charcoal after lunch and after dinner in the evening. Not realizing how effective the charcoal was, I am concerned that I was not very careful in making sure that I took it regularly. I skipped it many times. Kimberly, the person I purchased this from, had suggested that I take it three times a day which I am going to do in the future. Prior to starting three times a day I'm going to stop the charcoal for 10 days. I want to find out what the results will be. I have to test on myself as it is difficult to find reliable information—the very reason that I decided to share my story. 

I had to pay for the following blood test. I ordered them from directlabs.com as they are much cheaper than at my physicians. See the following blood test results:
| | | |
| --- | --- | --- |
| Description | After 10 days  W/O Act. Charcoal | Range |
| Kidneys                 GFR | 39 | 60 or > |
| Urea Nitrogen      BUN | 26 | 7 to 25 |
| Creatinine | 1.66 | 0.7 to 1.18 |
| Cholesterol | 118 | 125 to 200 |
| HDL | 43 | 40 or > |
| Triglycerides | 65 | <150 |
| LDL | 62 | <130 |
My itching came back on the third day of not using the activated charcoal. My acne and rosacea started coming back on the fifth day. It has taken about two weeks for the acne and rosacea to clear up again after resuming the activated charcoal.   

My experience with purchasing activated charcoal and BuyActivatedCharcoal.com
Note: The first bottle of activated charcoal had 100 capsules for $19.95. I started looking for what was available locally and online. I purchased a bottle of 100 for $4.95 from a well known vitamin source online. After I had taken them for about one week I had a few small acne pimples coming out. That alerted me to differences in quality.

I resumed researching activated charcoal on the Internet. After a lot of research and many phone calls to numerous suppliers I selected BuyActivatedCharcoal.com located in Crawford, NE. I found the personnel there very knowledgeable, friendly and helpful. Kimberly and John, the owners, were available to speak to me to answer more in-depth questions. I liked the customer service and that they carried all the products I needed at reasonable prices.  

After talking with Kimberly about my kidney and heart problems I decided to switch to powder instead of capsules. She doesn't give medical advice, but she was willing to explain what other customers told her about their experiences, and I found that helpful.

Update starting May 16, 2014:
I have been asked for more details on my diabetes.  I had avoided explaining the change I experienced as neither I nor my doctor understand what happened. I was on insulin and glimepiride for my diabetes. During the night of July 7, 2014 I woke up feeling dizzy. I immediately check my blood sugar and it was in the 40's. For the next 3 days I had difficulty controlling my blood sugar. I decided to stop all diabetic meds and try to control my sugar with exercise and diet. At the time my A1c was 6.9. I was able to keep my blood sugar tests below 100 in the morning however, it would creep up during the day. When I had my blood test in Sep my A1c was down to 6.5. This was before I started activated charcoal. Activated charcoal has been shown to help diabetes. My doctor again said he couldn't understand what was going on. He encouraged me to accept the change and get myself on a diet and lose weight so that the diabetes would not come back. I started a diet and have lost approximately 40 lbs. as of this update. My A1c was 6.3 in Feb 2014. I'm still not taking any diabetic meds. I'm hoping to get my A1c under 6 by late summer now that I am exercising again. My blood sugar went out of control while in the hospital. The doctor said that was to be expected due to the meds like pain killers that I was given.  I have been out of the hospital for 16 days. My blood sugar appears to be back in control. The exercise has helped.

Prior to my back operation I was very concerned about the tear in my rotator cuff. Whenever I laid on my back at night I would have nagging pain in my right shoulder. The only way I could sleep was to lay on my right shoulder. My doctor said this was due to leakage from the tear. After the operation it will not be easy to roll from back to my right side. My doctor said that the only way to fix it was an operation. Not knowing anything else to do I put a charcoal poultice on my shoulder at night. I only had 3 days before the back operation. By the 3rd night the pain was gone and has not come back. Charcoal came through again!     

Prior to the operation I was putting charcoal poultices on my back over my kidneys. I was hoping that they would shrink the cyst that I have on my kidneys. I had put the poultices on for 29 nights before I had to stop for the operation. I have had the cyst checked. The cyst did not decrease or increase during the time poultices were on. I plan to try again as soon as the back brace can be removed.

I am having the nodules on my thyroid checked for size on May 20th. I plan to start putting a poultice on my thyroid starting the night of the 20th.       

I've have had both the prostate and back operation.  All went well except that my bladder, stomach and bowels stopped working.  I had to stay in the hospital 3 days extra and wear a catheter for 16 days.  Everything is now working. The back feels good with no pain when standing or walking. I have to wear my back brace for 3 months minimum. As of Monday I will be wearing a bone stimulator for 30 minutes a day until L4 and L5 is sufficiently fused. I am now walking approximately 2.5 miles a day.
Update starting May 21, 2014: While I was in the hospital I had a tooth ache. Yesterday I went to a dentist. The tooth that was aching was abscessed and I had to have a root canal. Didn't really need another problem at this time.

Trying to better understand why my bladder, stomach and bowels stopped working I talk with my doctor. He explained that it was caused by the anesthesia. Making it more severe was the fact that I had anesthesia twice in 10 days. My bladder is still adjusting after 6 weeks. It's slowly improving.

I've worn the back brace for four weeks with eight weeks to go based on the successful fusion of L4 & L5.  I will be having an x-ray on June 13th to check the progress. I am walking and standing with no pain. As the weather has gotten hotter I walk before 8am in the morning and after 8pm in the evening. I still have some pain when setting and lying down making it difficult to sleep. I think I am making great progress. 

I am still taking activated charcoal as I'm working on my overall health. As a measurement of past progress I am going to show the meds that I was taking and a list of what I am now taking.
Prescribed medications as of mid 2013:
Insulin,                               as needed based on testing.
Glimepiride 4mg,              2 per day.
Blood glucose test strips,  3 per day.
Plavix 75mg,                     1 per day.
Zocor 80mg,                     1 per day in the evening.
Aspirin 81mg,                  1 per day.
Benazepril 20mg,             1  per day.
Metoprolol 50mg,             1 per day.
Forosenide 20mg,             2 per day.
Synthroid 50mcg,             1 per day.
Prilosec 20mg,                  1 per day.
Allopurinol 100mg,          1 per day.
Finasteride 5mg,               1 per day.
Testosterone shot              monthly.
Metronidazole.
Clindamycin Phosp.

Prescribed medications as of May 26th, 2014:
Blood glucose test strips, 1 per day.
Plavix 75mg,                    1 per day.
Zocor 40mg,                     1 per day in the evening.
Aspirin 81mg,                  1 per day.
Metoprolol 25mg,            1 per day.
Forosenide 20mg,            2 per day.
Synthroid 50mcg,            1 per day.
Allopurinol 100mg,         1 per day.
Note: I have also lost 40lbs. I plan on being down to 150lbs. by Dec 31st.

I had an appointment with my Cardiologist on the 22nd. He told me that my pace maker would have to changed sometime between 10 and 22 months from now. It's going to be interesting because as at my age Medicare won't let me have a pacemaker which is recommended for my condition due to cost even if I pay the added cost.
Update starting Jun 12, 2014:
I have had a hard time staying on schedule with all my meds and activated charcoal. With 2  operations and treatments like bone stimulations every day to speed up fusion of L4 & L5 along with trying to properly space out the meds along with activated charcoal I've missed some of my med, Charcoal, etc. I have been concerned that it may have affected the progress I had made with my kidneys and HDL etc. I have just had blood test taken for comparison with earlier test:  See below:
Descriptions
W/o Charcoal
Sep 2013
Feb 2014
Jun 2014
Safe Range
Kidneys     GFR              
27
42
44
60 or >
Urea Nitrogen BUN
59
23
40
7 to 25
Creatinine
2.22
155
1.49
0.7 to118
Cholesterol
151
105
137
125 to 200
HDL
29
38
50
40 or >
Triglycerides
126
92
88
<150
LDL
97
49
69
<130
Note: I believe I can significantly improve the June results now that I'm well on the way to recovery from the operations.

I keep hunting for ways to stop putting toxins into my body which end up in my blood and affecting my kidneys, heart and other organs in my body.  There are many toxins in our mouths.  Two things I am starting to do to eliminate the toxins:
When I drink charcoal I first take a mouth full and slosh it around for about 2 minutes then spit it out. I then drink the rest of the charcoal. I finish by brushing my teeth. I do this 3 times a day. At bedtime I do Oil Pulling using Coconut oil followed by brushing my teeth.

I am continuing to search for the ways that toxins get into my blood stream which in turn affect my kidneys, heart, etc.

See Chart below for the changes in my GFR over the last few years:

Mar 2000 GFR = 46
Feb 2007  GFR = 45
Jul 2008   GFR = 42, had 2 heart stints put in Apr 2008 and a pacemaker.
Feb 2011  GFR = 38
Sep 2011  GFR = 36
Aug 2012 GFR = 31, had 2 heart stints put in Dec 2011 & 1 heart stint put in Jan 2012.
Sep 2013  GFR = 27
Feb 2014  GFR = 42, after taking Activated Charcoal starting Oct 2013.
Jun 2014  GFR = 44, Continued on Activated Charcoal.

I still believe that I can get my GFR up close to 50 and that I will never be on dialysis.
C P
April 2014
I want to thank you for the great service and the Pure Non-Scents® product. We had a refrigerator fail about 2 months before we went to the cabin again. About 20 lbs of fish fillets and meat rotted and the entire house was terrible. After hanging the bags in front of the air, returning to the furnace and placing numerous plates with a small amount for about 2 hours, the level of odor was greatly reduced. The next day the odor was almost gone. I was amazed it worked so well. We only used slightly over half of the gallon jar. Wow, what a relief. We left all in place and will return in about 2 weeks. I can't begin to tell you how pleased with the product and service you provided. Thank you for having a great product THAT WORKS available. We are proof that the liquid odor removers are, at most, a mask that only changes the odor. What they leave is not pleasant. No odor remaining is what Pure Non-Scents® accomplishes.
Best regards, Glenn
"Prolonged ingestion of charcoal will turn some people black and blue."
Editor: We hear many unusual reports of different side effects from the oral use of charcoal. My response:
Charcoal is used universally to filter out color pollutants from a thousand different water contamination applications. * Remember our bodies are 60% water.
Charcoal taken orally or topically will remove brown spots on the skin
Charcoal taken orally will help reverse the jaundice color in babies
Charcoal taken orally helps reverse the jaundice color in patients with hepatitis or cirrhosis.
Charcoal has been shown to remove tattoos to some degree.
When we hear these kinds of fantastic reports we ask the reporter to please send us some evidence—pictures, case studies, or research papers.
In this particular case I suspect the black and blue discoloration is probably physically inflicted. It certainly is not charcoal, unless the persons did not bathe after applying charcoal topically.
Face Mask
Hoping I will be able to order Moist +3 facial mask by Greenyarn again SOON!!!! I love these mask—leaves my face feeling wonderful!!!! I am so so happy with every item I have gotten from you folks. Thank YOU so much!!!!!
Molly
Charcoal Works!
Pastor Kurt Dahlin is the founder of Water Wells for Africa. He has over the last year been experimenting more with the medicinal benefits of charcoal. He writes:

"Charcoal has amazing medicinal value. I want to discuss some of the positive uses of charcoal.
I have had a terrible rash on my dry cracked feet for decades. My feet are constantly red, itchy and the toenail on my left foot falls off every year from fungus. I had given up treating my feet and generally ignored them. Last summer when I came home from Africa I had a strange new rash on my feet that defied every treatment. I didn't want to drag myself off to endless specialists to end up with an antibiotic cocktail. So I thought I would try the charcoal remedy. I took my own wet suit booties which are waterproof and I mixed up 2 tablespoons of charcoal powder in a third of a cup of warm water and poured that same amount into each bootie. I wore socks and the slurry covered my feet above the ankles. I did this and sloshed around for nine days. After three days I was discouraged because I didn't see many results. However, the fourth day the change was dramatic. The rash was considerably subsided so I was encouraged to continue. After nine days my feet were as soft as a little baby, all my rashes were gone and my feet were normal color. No one could believe it, especially my children and friends and my wife who had put up with my foot neglect their entire lives. I was really shocked by the remarkable results and so is everyone who now sees my beautiful feet. Some days I would change the charcoal water out twice a day and wear my boots as long as possible. On a couple of days I was only able to wear the water proof boots for five or six hours. However my feet are a thing of beauty.
I accidentally impaled my finger along the nail under the cuticle with a piece of wire. I didn't think about it because the wire was thin and it didn't cause me much pain.  However, the next day my finger was swollen, painful and very inflamed. So I cut the finger off a latex glove, mixed some charcoal powder with water and taped it on my finger up to the second knuckle. I left this on all day and the next day I felt so much better. So I did it again. After three days the pain was gone, there was no inflammation and again I was amazed.
I went fishing with my son Daniel. I don't know what happened but my left index finger was so swollen and throbbing that I couldn't tie my fishing knots. It could have been an ingrown fingernail or I could have mysteriously injured my finger with a hook. Yet the finger was hot and stung to touch it. So I took a latex glove, cut off the finger, added some charcoal powder and water and taped it on my finger. I changed it twice a day for four consecutive days. After four days there was no pain, no swelling, my finger was as good as new. No doctor and no medicine.
I had a terrible toothache, swollen glands in my throat and a migraine. I took three ibuprofen and lay in bed. After an hour I was still very miserable. So I decided to get some charcoal powder and mixed it with psyllium fiber and just enough water to make a paste and packed it all around my sore tooth. Within an hour I was able to get out of bed and go about my business somewhat cheerfully. My headache was gone and my tooth felt better. So I left the charcoal paste in all day. I made more paste and packed it between my cheek and gum all day for three more days. I would put in a new pack and leave it in at night. After two days there was no pain in my tooth. After four days the swollen glands in my neck were gone. I finally went to the dentist about three weeks later. I had a cavity underneath a filling in a molar. I needed a crown. However in the interim, the pain was very manageable and I was surprised that charcoal/psyllium paste also dealt with my sore throat problem. If I were living in a particular part of the world that was not serviced by a local dentist; I would definitely benefit by using charcoal powder for toothaches and gum disease. I probably would chew a piece of charcoal all day long.
I've been brushing my teeth with charcoal powder and toothpaste for almost two years. My dentist was amazed at the health of my gums and the whiteness of my teeth.  Normally my teeth cleaning is a painful experience. Even though I brush regularly and floss frequently a visit to the dentist for cleaning was painful. However, since I've been brushing daily with charcoal powder and toothpaste my last two dental cleanings have been the easiest in my life. No bleeding gums, no pain, and each cleaning took less than 20 minutes. I love how clean my teeth feel when I brush with charcoal powder. There was very little plaque buildup and no gingivitis or periodontal disease. I imagined that all people in the world who have access to charcoal could benefit by brushing with charcoal powder and achieve better oral hygiene.
I felt that charcoal is so powerful that it should benefit the entire body to periodically take a warm water charcoal bath. So I ground up about ½ cup of my own campfire wood charcoal into powder and added it to a cup of water outside. Charcoal powder is very messy. It is best to mix it in water first outdoors before adding it to your bath. I enjoyed about an hour of relaxation. I had a nagging neck ache that went away immediately. I also had developed a rash in my crotch area that would not respond to normal treatment.  I could feel pain leaving my body.  My hair felt so clean and soft.  There was no tattooing affect; no skin discoloration and no discoloration of my gray hair.  I am pleased to say that the very next day my rash showed remarkable improvement and now just two days later it's completely gone. I will wear earplugs next time and goggles if I want to soak my face so charcoal grains don't get in my eyes and ears.
For two months I've had something called trigger finger on my left thumb. It's very sore down at the base of the thumb and I can't bend my thumb back as normal. So I took a latex glove, mixed some charcoal powder and water and poured it in the glove. I wore the glove all day.  I felt like Michael Jackson. Of course I did it in the privacy of my own home. The pain in my thumb was improved and my range of motion was also improved. However, I noticed that my hand that was in the glove had a more natural skin color than my other hand and less age spots and wrinkles. I was able to ask people to take a test to determine which of my hands looked better and every one that I asked, without hesitation, picked the hand that had been in the glove. So tonight I am again wearing the charcoal glove to see if there are some benefits for the injured thumb and my old age spots.
My wife has a horrible arthritic condition on her little finger. I decided to see if charcoal powder would help that condition. So I cut the finger from a latex glove; and I mixed some charcoal powder with water and taped it on her finger. Yesterday, Tuesday, February 11, 2014 was the first day. I will continue it and keep you posted.
For the past 10 months I have been drinking a tablespoon of charcoal powder every night with my psyllium fiber. I had a blood test in March 2013 and another one at the end of January 2014. In every category my blood panel has improved. My sugar level is lower and my cholesterol is lower by 23 points. My diet has been the same and my pitiful exercise routines are the same. It could be that the change in my blood panel test was due to the wood charcoal.
I have a cyst the size of a marble on my back on the edge of my spine. I have had it for as long as I can remember. Sometimes it inflames and hurts me when I sit on a wood back chair.  I probably should've had surgery and had it removed. So I bought some 4 inch waterproof bandages. I'd made a paste from charcoal powder and psyllium and it put it on the bandage and applied it to my cyst. Today (Wednesday, February 12, 2014) is the second day and I am amazed to say that the cyst is greatly reduced. I am encouraged to continue my charcoal treatment to see if I can fully dissolve the cyst.
Thursday, February 13, 2014 A very large rat survived a cat attack long enough to die under our house. After a week the disgusting odor from the decomposing carcass was overwhelming. So we purchased the services of a local plumber to go under the house and retrieve the body. He threw it in the trash can which had a lid. However, the stench was so great that I couldn't throw away any trash. I collected half a bucket of wood ash and charcoal, about a gallon, from the evening campfire and poured it into the trash can and into the bag with the dead rat. The odor was so bad that it clung to my clothes even though I had only opened the lid for 10 seconds. I had to take off my shirt and leave it outside the house. Within a half hour the foul putrefaction was greatly reduced. Encouraged, I gathered additional ash and charcoal and gave another application. Soon, there was no more stench. I held the lid open to be sure the horrible smell was eradicated. Amazing and shocking….happily…the power of simple ash and charcoal.
June, 2012: Chris had gone hiking in the Santa Monica Mountains the day before his long flight to Malawi, Africa. Southern California is famous for poison oak. Chris contracted a very severe case over his body that would not allow him any rest from itching, redness and rash. In Blantyre, Malawi we decided that Chris should take a long hot charcoal bath. We purchased some locally made charcoal and had it pulverized. We then mixed a cup of charcoal powder in the tub and added Chris. His itching was relieved for 6 hours and within three days his poison oak plague was gone. Since we are all familiar with the duration of such a harsh case and the variety of recommended treatments—we were amazed at how quickly his case was resolved.
Sunday, February 23, 2014: Leilani: On Friday my son Nathan, 11 years old, was violently throwing up from a bad stomach virus that was going around. We had suggestions to try Pedialyte; try Gatorade; to try water with lemon and it didn't work. So that went into Friday night. Friday night I started getting sick violently throwing up in the middle of the night at 2-3am in the morning. So by the next morning I was dehydrated and needed to go to the emergency room. Sunny Bray, our son's tutor, reached out and asked how Nathan and I were doing. Upon hearing about the stomach virus and the ferocious vomiting, she suggested for us to ingest the homemade charcoal powder that we had been currently using to brush our teeth. No formulas were given we just went to the charcoal, took a heaping teaspoon mixed it into a large, maybe 6 ounce, glass of water and drank it down. The first cup we threw up but the second one stayed down. We both began to feel better immediately. We had body aches from being dehydrated, vomiting and not eating so we had a day of not feeling good but we weren't throwing up. A few days later my middle child came down with the stomach virus and before I could tell him to ingest the charcoal he had thrown up numerous times. The same situation happened to him; the first cup of charcoal in the water he threw up but the second glass he kept down and stopped throwing up from there! My middle son asked me to kill him he was in such pain from throwing up. At that point I told him to ingest the charcoal powder. He was so sick that he would try anything. He was reluctant but he did it and he was soon better. I mean charcoal is like the miracle solution!"
Pastor Kurt
California
February 2014
Charcoal Toothbrush
I really love the coconut Charcoal Toothbrushes. I originally bought one to try it out, and now I think it is the best toothbrush I've tried. I always buy  the soft bristle in other toothbrush models and since this company only makes one toothbrush, I was pleasantly surprised to find that the bristle was the perfect firmness. I love having the charcoal infused into the bristle, even though I always use charcoal as my toothpaste now anyway, but in those rare times I use a non-charcoal toothpaste I still feel like the charcoal is there anyway. I just reordered 3 more toothbrushes to be included with  my charcoal eye mask order. I think charcoal is a great thing, especially after reading the book I ordered "CharcoalRemedies.com" by John Dinsley.
I give thumbs up on the products I've purchased from this site, so far. I am into natural remedies, so I love charcoal and never knew all that it could be used for.
A very satisfied customer,
joanna
Vomiting and diarrhea in 3-year old
HI, thank you so much for your book and website. My son is 3 and is getting his molars, which caused him to vomit and have diarrhea when it's in its worst. I gave him charcoal this morning, he vomited it up, so I made a paste and rubbed it all over his abdomen, within about 5 min he said his tummy felt all better. My question is what is the best way to remove the skin staining? Thanks again. God bless you!
Vanessa
February 2014

Editor: It sounds as if Vanessa mixed the charcoal with an oil or resin. That combo will result in a paste that is more greasy. No problem. Soap and water should emulsify the oil and, together with the charcoal, will easily wash away.
Eye Pad for Dry Tired Eyes
Wendy purchased an Eye Pad hoping it would help with her husband's exhausted eyes. She wrote to let us know:
My husband has been running into the ground with work and used this [Eye Pad] out of desperation, I believe. He was extremely tired when sending the message regarding the eye mask…and he also told me over the phone yesterday….that his eyes felt so good after that he couldn't believe it!  (please note he has been run ragged)  His mind is made up…this eye patch is doing something!  He is addicted as I would put it….next he will be asking me for the regular poultices….he already has…but now I think it shall be quite different.
Here is what my husband sent to me as he used his mask for the first time!
"I used my sleep mask for the first time, today. I sleep AWESOME! I sealed it back up in the ziplock bag, then put it in another bag. I cannot describe how good I felt when I woke. It must have been pulling toxins the whole time.
"Blessings,
Wendy
January 2014
Road Injury & Leaky Gut
Jeanne wrote: "We had a piki (motorcycle) accident in Kenya 2009. My forearm was scraped, abrasions & packed with dirt, my daughter's knee was scraped to the bone and suffered abrasions to the calf of her leg. We washed the areas with purified water and packed them with charcoal then covered with our bandanas & plastic bags. Several hours later, we returned to our lodging and re-washed then applied a charcoal poultice. We changed the poultice 2x a day and drank charcoal water for a week. I have NO scars on my arm, my daughter has a small pink spot on her knee. Will try & find the pictures to submit.

We visited a lady with Leaky Gut Syndrome. She had been to doctors and 3 different hospitals. None offered any help or hope, just referrals to another clinic or hospital. They could not afford to travel to the University Hospital in Nairobi and were told she probably would not survive the bus trip to get there anyhow. She was extremely bloated, unable to sit up straight, lay down flat in bed, could not walk unassisted or eat. We immediately gave her charcoal water, just sips every few minutes. The practitioner, with me, mixed a paste of moringa powder and put under her tongue. For the next ten days her family continued these treatments. When we returned, she was laying on a mat outside in the sunshine. She got up slowly, without assistance to greet us! Within a month, she fully recovered and on [was] a healthy meatless diet."
Jeanne
December 2013