From the very beginning of our website, 6 ½ years ago, I have wanted to offer our customers a Black Sheep Soap, to represent what John mentioned in his book, CharcoalRemedies.com, how charcoal is the black sheep even among the alternative medicine world. It is after all, black, powdery and very messy, and often you will hear: "you want me to do what with it??? Drink it?? What is a Charcoal Poultice???" 

We get to talk to many of our customers and we hear how they are 'sharing' activated charcoal with their friends and family members, who are not nearly as excited about it as they are. Needless to say, it is often not that well received to begin with. The folks sharing it are often considered the 'black sheep,' of the family—they just don't do things like everyone else does. Sometimes the wary one is so sick with a retching stomach that they are willing to take anything to get the vomiting to stop (or severe diarrhea or cramping), so they reluctantly agree and take the black, forbidding drink. Soon, very soon, they are amazed that this black sheep actually knew what they were talking about and they are on the path of becoming a charcoal evangelist themselves, or at least being a more respectful of the black stuff and the sheep.

My eccentric idea of a black sheep is rather ideal and spiritual. It is someone that is not being different for difference's sake, but for truth's sake. A true black sheep, when confronted with the truth, is willing to realign their thinking, even if it means letting go of what they once believed and held sacred.

Black sheep realize that they need to unplug from this mega electronic world so that they can think their own thoughts and try to sort through the overload of mis- and dis-information out there. Somehow they know that their loving Creator didn't design or intend for them to live at the speed of microwaves, and that when one is sick, for most cases, a simple and affordable remedy must be at hand. Otherwise, God wouldn't be that loving then, would He?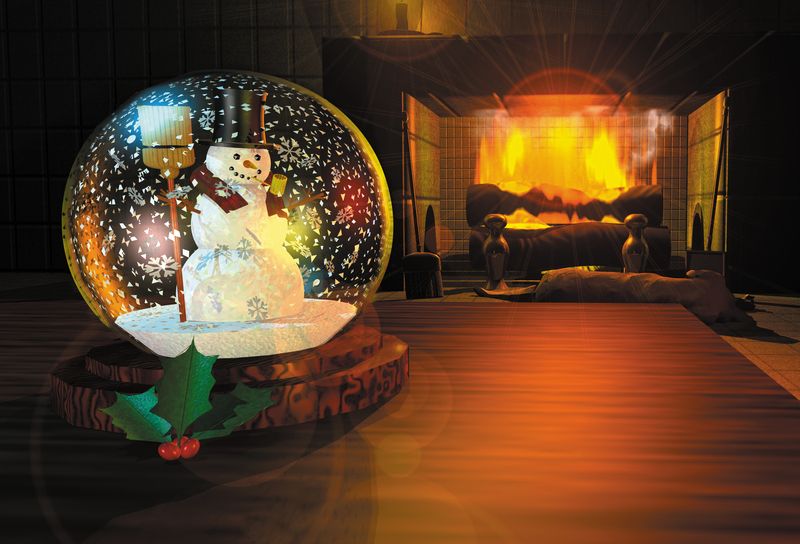 At this holiday season, John and I would like to thank you, our wonderful customers (you know if you are a black sheep), and encourage you in your ongoing search for truth and simplicity in life. We hope that you will be able to find time or make time to spend with your loved ones and to reflect on your many blessings in light of the reverses that may have challenged you. May we all unplug a little more, simplify a lot more, and continue to look beyond ourselves to see that in spite of all, truly, there is beauty in our world. And may you never stop seeking for Truth.

Blessings to you and yours and again, thank you so much for your support, kind letters of encouragement, your amazing testimonies and your friendship. We are truly humbled and grateful for you all.
Kimberly & John