As many of you know, we only send out the Charcoal Times Newsletter twice a year. For those of you who would like to keep up with us more frequently, please join us at our brand new blog, CharcoalTimes.com. And I mean brand new, as our first post is today!

Kimberly will be doing most of the blogging, but John will weigh in occasionally as well our general manager who is quite knowledgeable in the agricultural and industrial applications of activated charcoal. Please join us and take this opportunity to share your personal testimonies, experiences and questions in this informal venue. We hope to see you there soon!

Just in time for summer we introduce to you our newest product, Charcoal Remedies Activated Charcoal Salve Stick, in a convenient tube/stick. Whether you carry it in your pocket, backpack, briefcase, diaper bag or handbag, you simply do not want to be without it for life's little emergencies. Be ready in an instant to apply activated charcoal salve, with healing herbs to insect and snake bites, bee stings, scrapes, scratches, bruises, minor burns, sore rashes, itchy skin and more. Convenient and valued price at $3.95, this is one charcoal remedy that every member of the family should have one on them, seriously!
For psoriasis, itchy skin and eczema, you will want to check out our newest charcoal soap made also with pine tar and healing herbs:
Psoriasis-Eczema Charcoal Soap
Not just another pretty face, our Supernatural Moisturizing Soap can really work! It is deeply moisturizing and cleansing as well as detoxifying and is made with our Super Natural! recipe, with added goat's milk for the white cameo. A lovely way gift for a charcoal enthusiast, or a wonderful way to introduce a special someone to activated charcoal.
Our eye pad has had a bit of a 'face lift.'  Instead of  black bamboo velour, it is now all organic USA cotton velour that is natural color, with no dyes whatsoever.  We have taken seriously our customers feedback, and we did this for the chemically sensitive, but of course will benefit all. We also adjusted the amount of the special blended activated charcoal inside the insert, so that it would not be so heavy when steamed. These are hand sewn right here in the US, however, we presently have a limited supply but will soon have more in the week of the 12th of July, we apologize for the inconvenience. To read more about our soothing eye pad  and learn how it is used: Click here for more info.
Not exactly new, but we have been out of stock for almost a year, the self adhesive C-PATCH™ CHARCOAL PATCHES A wonderfully convenient and natural way to relieve pain and tension in muscles. It is the first self-adhesive compress to use a charcoal poultice for natural, chemical free pain relief. Also effective for stings, bites, chemical irritants, and poison ivy. So easy to use!
---
THIS IS NEW! Vegan Black Miracle Charcoal Patch, that does not have any gelatin, preservatives or animal products in it. It is very moist and soothing, use as you would a self made poultice or patch, made with activated charcoal and healing herbs. Each patch comes with a protective, self adhesive bandage to keep it moist and keep the patch in place, no worry of it sliding off. Black Miracle Charcoal Patch can be used to stimulate circulation of blood to body parts for effective pain relief. These charcoal patches help draw poisons from stings, bites, chemical irritants, burns, and poison ivy as they cool the burning sensation. May also be used to detox organs, such as liver, kidneys, bladder, etc., when applied directly on the skin over the organ.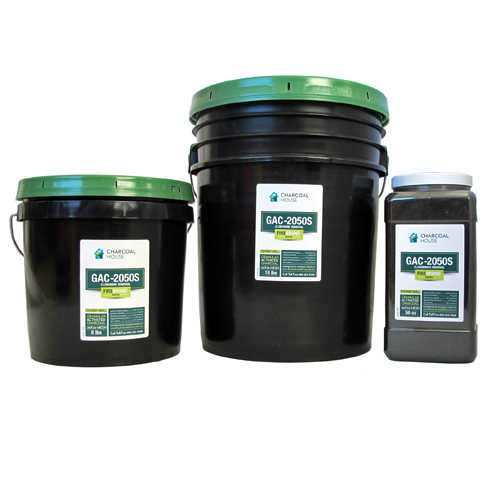 In the bulk section we now have activated charcoal pellets, specifically designed for the capture of mercury vapors. This is ideal for wherever mercury is in the air, such as in dental offices and the breakage of fluorescent light bulbs.Click here for more info.
---
In the Odor Section and also in the Activated Carbon Fabrics, we have brought in a new charcoal cloth that is antiviral, antibacterial, bactericidal and non invasive. Originally invented by the British Ministry of Defense for inclusion in chemical warfare suits. Today it has been developed for use in many odor control situations including industrial, medical, and domestic applications.
---
Last, but certainly not least, we introduce to you our  hefty 8 oz sachet of PURE NON-SCENTS®, conveniently ready for you to hang where you need it most, or place it inside a fridge, drawer, gym bag, boot, basically wherever your nose tells you to put it. Remove odors naturally, don't cover up with harmful chemicals! Click here for more sachets.