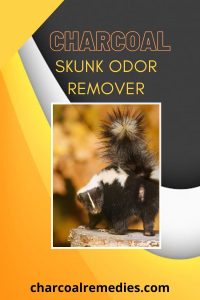 Skunks may be cute little creatures, but their defense mechanism leaves behind a foul, permeating odor that lingers much too long. 
Facts about Skunk Spray
Why does the distinctive skunk spray odor linger?
The spray contains thiols, which is a sulfur-based compound.
It also contains thioacetates, which can lie dormant and make itself known days after the initial spraying.
Skunk spray vaporizes quickly.
It permeates skin, fur, and clothes.
Skunk spray is oily.
If untreated, it will last 14-21 days.
Skunked House
There is nothing out of the realm of possibilities for a skunk to spray, and that includes your house. When a house is sprayed by a skunk, though the direct line of spray may not access the inside of your home, the odor can rapidly spread through your entire house. What can you do to eliminate the foul skunk spray odor from your home?
Charcoal Solution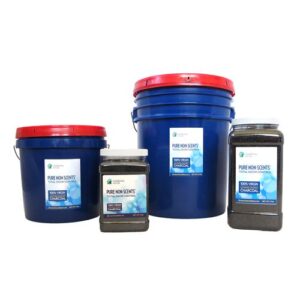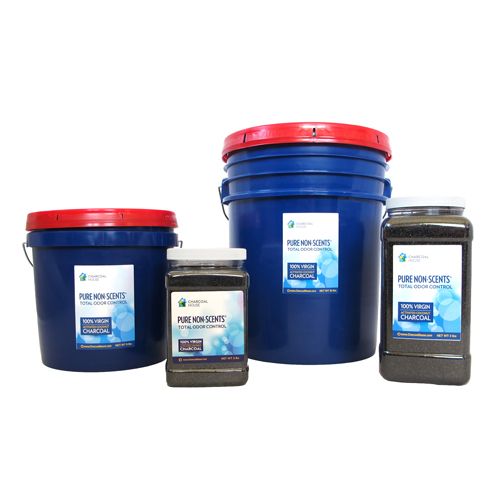 Did you know that activated charcoal can remove skunk odor? The adsorbing power of charcoal can draw in odors, and that includes the foul-smelling skunk odors in your home. How does it work?
Place charcoal in the affected area. We recommend Pure Non-scents®, but you can also use any activated charcoal you have on hand.
You can place it directly on the ground, on top of a tarp, or preferably inside of the mesh bags that come with Pure Non-scents purchases.
The more charcoal you use, the faster the odor will disappear.
Success Story
A couple of weeks ago, I opened the back door to let out a moth when I was met with a skunk. A little poof came out of her back end, which faced the window instead of me. The spray did not get inside the house, just outside. By morning, that smell had spread into the basement and laundry room. Pure Non-scents to the rescue! I went outside with my 2 lb jar and poured half the jar onto the dirt by the window. Almost immediately, the smell began to mitigate. By the end of the day, the skunk odor was gone.