Diabetes & Kidney Failure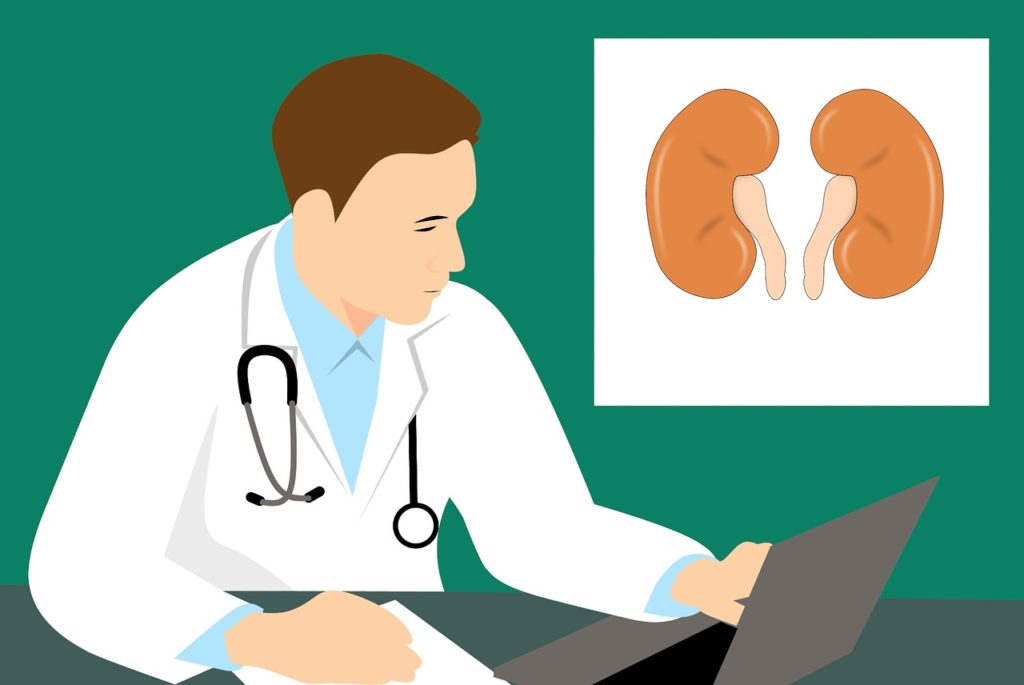 "We have a special real true miracle to share with you that happened here recently. There was a retired pastor that was dying in ICU when we arrived. He was a diabetic of 30 plus years and had a complication with a foot infection and his kidneys had went into complete failure. For a time everyone thought he was going to die and at one point he too, wanted to die. But the Lord worked a miracle. The Lord impressed Dr. John to go visit him after the hospital released him home to be on dialysis for what they said would be the rest of his life. When John visited, the pastor and his wife, they were willing to try things differently, following the health principles outlined in books such as Ministry of Healing, Counsels on Diet and Foods and Healthful Living.
He began to do all that John laid out for him which included charcoal poultices over his kidneys and infected/ulcerated foot, a radical change in his diet, drinking much more water, exercising and other things and within several weeks his foot ulcer/ infection healed up, he was taken completely off dialysis and he was no longer on ANY medication for diabetes: his blood sugars being completely in the normal range. To all (the pastor, his wife, their family, the church members, the physicians treating him, and other patients that knew him, etc) it was completely a miracle. He lost over 45 pounds over several months. It was a real blessing to our hearts to see his life spared so dramatically and his health turn around for the better. He is still very weak and struggles to push himself to exercise and regain his muscles and strength back, but he knows that the health message given by God is true. He is a different man and is witnessing about health everywhere he goes now. Isn't that wonderful? Please pray for him and his wife. They are very special people and dear to our hearts."
Julie Clark
Virginia
July 2013
[To learn more how to treat Diabetes naturally be sure to get the DVD "
Diabetes – The Butter With The Sweet
" by Dr John Clark M.D.]
Dr Clark writes:
"Edible charcoal is well established from antiquity as an effective folk remedy for patients with diarrhea or chronic abdominal pain.1 Administered orally it is well tolerated and its prevalent use is a continued testimony to its remedial value. But we are not left without research evidence documenting its efficacy. For example, Salmonella is a common source of gastrointestinal discomfort, which causes its symptoms through an irritating endotoxin.2 Oral activated charcoal, with its immense adsorptive physical properties has the capacity to bind salmonella endotoxin sequestering it from exerting the toxic effects for which it is feared, upon the bowel.3,4,5 Oral charcoal's efficacy is not limited to the removal of toxins originating from infectious pathogens, it is considered an indispensable therapeutic antidote by the World Health Organization for the treatment of toxic exposures in children and adults.6The Journal of Pediatrics recommends it be available in the home for immediate use to reduce time from exposure to administration.7 As a proponent of evidence based medical practice, I recommend the storage and use of activated charcoal in the event of gastrointestinal discomfort by laity and medical professionals alike."
Sincerely,
John Glenn Clark, MD, ACLM
Kim GM, Jun EJ, Kim YC, Park JM, Hong SI, Cheung DY, Kim JI, Lee YS. Melanosis ilei induced by prolonged charcoal ingestion. J Korean Surg Soc. 2011 Jul; 81(1):66‐9.
Aschenbach JR, Seidler T, Ahrens F, Schrödl W, Buchholz I, Garz B, Krüger M, Gäbel G. Luminal salmonella endotoxin affects epithelial and mast cell function in the proximal colon of pigs. Scand J Gastroenterol. 2003 Jul; 38(7):719‐26.
Nolan JP, McDevitt JJ, Goldmann GS, Bishop  C. Endotoxin binding by charged and uncharged resins. Proc Soc Exp Biol Med. 1975 Jul; 149(3):766‐70.
Watarai S,Tana. Eliminating the carriage of Salmonella enterica serovar Enteritidis in domestic fowls by feeding activated charcoal from bark containing wood vinegar liquid (Nekka‐Rich). Poult Sci. 2005 Apr; 84(4):515‐21.
Pegues AS, Sofer SS, McCallum RE, Hinshaw
 LB. The removal of 14 C labeled endotoxin by activated charcoal. Int J Artif Organs. 1979 May; 2(3):153‐8.
http://www.who.int/selection_medicines/committees/subcommittee/2/charcoal_rev.pdf
Spiller HA, Rodgers GC Jr. Evaluation of administration of activated charcoal in the home. Pediatrics. 2001 Dec; 108(6):E100.
*** You can reach Dr John Clark through Northern Lights Health Education