Summer is here and there is no better time than now to stock up on your charcoal supplies.  And to get you started we are happy to give you 10% off your entire order at CharcoalHouse.com.  This sale is only for the month of July, so be sure to order now!
Newsletter Summer 2017
Activated Charcoal, "1000 applications today, a 1001 tomorrow!" This quote in the book CharcoalRemedies.com has certainly come true.  Activated Charcoal is now having its day in the sun where many companies and entrepreneurs are seeing the value of this humble remedy, which is truly super natural. 😎  
YOU'LL FIND WHAT YOU NEED HERE!
From facial masks, toothpaste, tooth powder, acne cream and soaps, from capsules, to tablets and detox drinks and juices, why all this sudden attention?  Not only is activated charcoal a super natural remedy, it actually works super well! And oftentimes it works quite quickly such as a quick remedy for an upset tummy for a colicky baby or perhaps for you, or foul odors in most anything or anyone, purifying your water for just pennies, immediately eradicating an herbicide/pesticide drift or spill in your backyard, or quick and amazing gardening results with Charcoal House's Potting Mix, or perhaps even a brown recluse bite on a beloved colt that was not responding to antibiotics but getting frightfully worse.
IN THIS ISSUE
In this issue, we are sharing Dana's story on her daughter's colt that had a very nasty brown recluse bite.  We do warn you in advance that the pictures are quite graphic so if you have a queasy stomach, you might want to take some charcoal powder before reading! (click here to read now) Also, we are going to be sharing a unique testimony from Robert in Thailand who wanted to make a charcoal poultice but did not have any charcoal powder and so he improvised, find out here what he used.  (click here to read now)
NEW WEBSITE FEATURE
As always, we keep trying to improve our website and one of the more recent changes is that our videos are now captioned for the hearing impaired, with more videos coming soon. https://www.charcoalhouse.com/video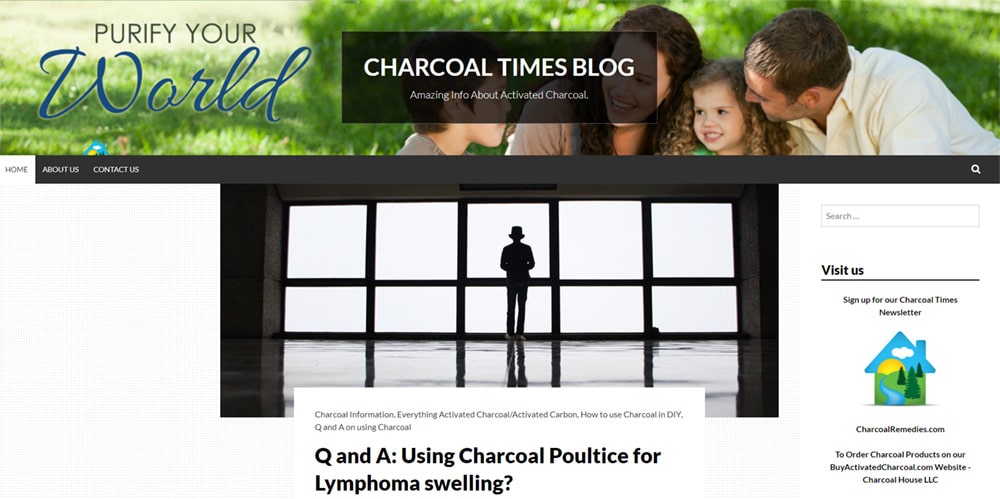 Also, we would like to encourage you to check out our blog where we post answers to questions that customers have emailed to us or share their testimonies. https://charcoalremedies.com/ and of course we are on FaceBook and YouTube if you would like to connect with us there (find the links at the bottom of this email).   Please continue to contact us and share your stories as to what works and what doesn't. I simply cannot count or remember all the times that someone has called and said that they were at their whit's end and said a quick prayer for Divine help to find a true remedy for their particular need and landed on one your testimonies and it was just the HOPE that they needed and knew that their prayer had been answered.  You just never know who you might help by sharing your story.A big, heartfelt thank you to all our customers old and new, we at Charcoal House wish you all a very happy and healthy summer!!Kimberly (John & Charcoal House Team)

Amazing Recovery from a Brown Recluse Spider Bite
Dana's daughter's colt had a horrible wound from what they believed to be a brown recluse spider bite. The antibiotics that the vet prescribed were not working and the wound was now opening up and you could see right into the insides of the horse's neck, very scary. Dana was praying and asking God for a solution when charcoal came to her mind and she called charcoalhouse.com to see if we thought that the charcoal would help.
Guess what we told her? If you said "yes!" then you are right. 😀
Click here to read full story!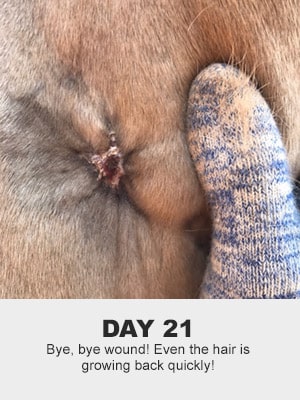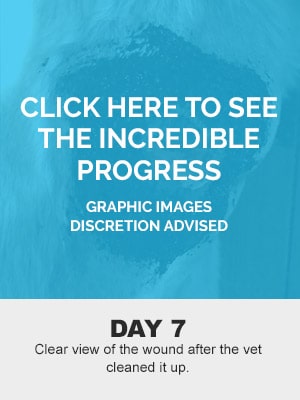 Improvised Charcoal Poultice from a Water Filter
Living in Thailand or perhaps in Timbuktu, with no access to activated charcoal powder and you need to treat a wound FAST with an activated charcoal poultice, what do you do?
Robert from Thailand contacted us as he had a wound on his right shoulder that he was taking antibiotics for but it was not healing and unfortunately getting worse.
He went to the doctor again and they lanced the wound to drain it.
Long story short, Robert did some research on the web and found our video on making a charcoal poultice and thought he would like to give it a try but he could not find any activated charcoal powder in his area, and that is when he called BuyActivatedCharcoal.com via Skype, and we began a flurry of conversations and emails…
Click here to read full story…