Tooth Abscess Home Remedies: 3 Amazing Treatments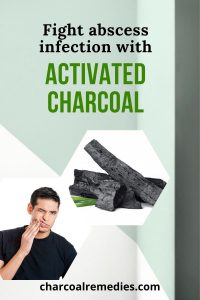 Tooth Abscesses – they are both painful and unpleasant. An abscess can occur in different regions of the tooth for a variety of reasons: cavities, injury, or previous dental work complications. Scroll down if you'd like to get straight to the three tooth abscess home remedies you can use right away. 
What is a tooth abscess?
Tooth abscesses are characterized by signs of:
redness
inflammation
swelling
pain
fever
loss of function.
Toxins are released as bacteria kills local cells. An inflammatory response is triggered, and as blood flow is increased to the area, a large number of white blood cells begin to congregate.
Without treatment, tooth abscesses will become progressively worse.
The infection, unchecked, may easily to travel to other areas of the body.
Standard Medical Treatment for Tooth Abscess
What is the standard protocol for tooth abscess treatment?
Removal of tooth
Root Canal
Round of Antibiotics
Tooth Abscess Home Remedies
As an alternative to the above standard medical treatment, here are three tested, tried, and proven remedies to promote healing of your tooth abscess.
Tooth Abscess Home Remedy #1:
Ice

Numbers two and three are most effective, but sometimes not as close at hand. While you seek to procure those items, applying ice to an inflamed area reduces the temperature in the tissue and leads to a decrease in cell metabolism. In order for this to take place, the temperature needs to be lowered 5 to 15 degrees. It is important to use ice instead of opting for a frozen item or a gel pack. Not all cold packs/compresses will have the same effect.
Place crushed ice in a Ziplock bag.
Wrap the bag with a thin towel and apply to the cheek of the infected tooth.
Apply the ice pack for 20 minutes on and 20 minutes off until relief is felt.
Note: Never apply heat. This will make the abscess worse.
Alternative option: – Freeze water in Styrofoam cups. Peal back the Styrofoam to expose the ice and rub the affected area. Continue to peal off more Styrofoam as the ice melts. Treatment should last about 15-20 minutes.
Tooth Abscess Home Remedy #2:
Oil Pulling 
Oil pulling refers to placing a small amount of cooking oil in the mouth and swishing it around for a given amount time without ingesting it. According to this study by the National Institute of Health, "oil pulling has several oral health benefits." Any oil will work, but my oil of choice is coconut oil. The properties in the oil are said to "pull" bacteria and toxins out of the mouth, and kill them. As a matter of fact, oil pulling was found to be equally as effective at killing bacteria as chlorhexidine, the leading dental mouth wash. Best of all, oil pulling  is safe for pregnant mothers and doesn't come with any of chlorhexidine's side effects.
Measure one tablespoon of your preferred cooking oil. Olive oil or coconut oil are good options.
Swish it around in the mouth for 20 minutes.
When the time is finished, just spit out. Not really an issue after 20 minutes of emulsification. Just spit in toilet
Rinse your mouth well.
Repeat once per day until relief is felt.
Note: Do not swallow the oil.
Tooth Abscess Home Remedy #3:
Activated Charcoal
Activated charcoal is an odorless, black powder. Given its amazing toxin adsorption properties, it is especially helpful for tooth abscesses.
Mix a teaspoon of activated charcoal with enough water to create a paste.
Spread the mixture on a cotton ball and place next to the infected tooth.
Press down for about five minutes.
Rinse with water.
Repeat up to 5 times per day.
Tooth Abscess Home Remedy Testimonials
Many testimonials have come through our website of individuals experiencing healing of tooth abscesses using the remedy of activated charcoal. The charcoal removes the offending toxins and healing goes on naturally. Here are two of these success stories:
Testimony from Mrs. Ryan
"I am almost 50 and have always had good dental health. But last week I had my first tooth abscess. I used a charcoal poultice overnight on the abscess and also for several hours each day. It has been one week and it looks to be completely healed! I did also take turmeric and vitamin C internally as a natural antibiotic, but forgot to do that after the first few days. I think the charcoal would have been enough. How wonderful to be spared from antibiotics or a root canal… I am grateful for your work and teaching. My family uses charcoal every week, if not every day for something! God bless you all!"
Testimony from Ruth, an RN and public health lecturer
"Before leaving for India I broke a tooth. Since there was no time to see a dentist, and because it was not bothering me, I decided to go. But on the second day after arriving in India it began to throb. By the next morning my mouth was quite swollen. I made a small charcoal poultice wrapped in a small piece of cloth, moistened it and placed it up against the abscess. I did this for two days. I noticed pus on the poultice when I removed it, and discovered a small drainage hole in my gums. The pain and the swelling disappeared, and I was not troubled with the tooth again until after I returned to the States. Then I had it looked at by a dentist."
Conclusion
Tooth Abscesses are not a fun experience, but with our three tooth abscess home remedies, healing can take place sooner than you think. Why not try it and see? We would love to hear about your experience.